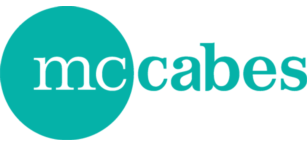 Sydney Office
Phone: (02) 9261 1211
Address: Level 38, MLC Centre, 19 Martin Place
City: Sydney, New South Wales
Website: www.mccabes.com.au
McCabes is a proud supporter of Will It Your Way.
Founded in 1991 McCabes is a leading Australian law firm with a reputation for delivering high-quality service. We have over 120 staff in our Sydney CBD and Newcastle offices with teams of specialists that provide quality and timely advice across a broad range of industries.
 Terry McCabe is the firm's managing principal and head of our private clients group. He has 38 years' experience and has developed significant expertise in estate planning and succession matters. As a Law Society of New South Wales Accredited Specialist in Business Law, his understanding of the dynamics of how private and family business operates means that he is able to offer creative solutions to assist clients to structure and preserve family arrangements over succeeding generations.
All our lawyers work hard to understand the specific requirements of our private clients and are known for providing strategic and timely advice with a depth of expertise in asset protection, estate planning, and succession matters.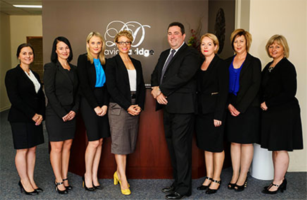 Discounted prices will be given for clients who contact us through Will It Your Way
Phone: (02) 6964 9343
Address: Level 1, 69 Yambil Street
Griffith, New South Wales, 2680
Website: www.daviddavidge.com.au
David Davidge, Solicitor is proud to be associated with Will It Your Way.
We are a law firm located in Griffith, NSW. Our work sees us travelling to towns throughout the Riverina.  The focus of our practice is in Criminal Law, Family Law and Wills matters.
We are offering discounted prices for all young adult clients who contact us through Will It Your Way to have a Will made.
Alternatively, drop in and see us or check out our website at www.daviddavidge.com.au for more information or to make an appointment to talk about your Will.
We are located at Level 1, 69 Yambil Street Griffith NSW and are open between 9:00 am and 5:00pm, Monday to Friday.
When you contact us just tell us you heard about us through the Will It Your Way website or Will It Your Way Facebook page to receive your discount.
Once you are registered with us we will contact you at the age of 21 and 25 to see if your circumstances have changed.

Suite 4, Level 5, City Mutual Building
66 Hunter Street
Sydney 2000 
New South Wales 
Australia
GPO BOX 5108 
Sydney 2001
New South Wales 
Australia
Tel: +61 2 9101 7000
  Fax: +61 2 9101 7007
Email: email@degroots.com.au
Office hours: Mon – Fri 8.30am – 5.00pm or other times by appointment
Website: www.degroots.com.au | Facebook
Succession Law specialist firm. From the simplest will to complex estate planning.
Benefit from experience, de Groots not only work exclusively in this area of the law, our staff write the texts in this area, teach under-graduate and post-graduate students, and also develop practice guides and checklists. We work with client around the country as well as internationally.
We are good listeners, and we create an environment to help you feel comfortable and at ease. We want you to feel fully involved and secure in the knowledge that your intentions have been clearly stated, no matter how complex your situation.
Our team is skilled in preparing wills for both large and small estates. We can make sure that your estate plan leaves nothing to chance and protects your family from needless financial or legal problems. If you have trusts already or want your estate to pass into one or more trusts, you need specialist advice.

Commins Hendriks Solicitors
Commins Hendriks Solicitors is a large law firm in the Riverina area of southern New South Wales, with branches in Wagga Wagga, Junee, Coolamon, Ganmain, Henty and Tumut.
We are committed to providing high-quality services to all our clients in the areas of Wills and Estates, as well as compensation, criminal, property, commercial and family law.
We have an experienced team of solicitors and support staff who are able to help you prepare a Will that makes sure all your assets are dealt with in the way you would like. We can also assist you in preparing a Power of Attorney or Enduring Guardianship.
A lot of young people think making a Will is something you do later in life – when you are getting older and have more possessions (assets), or have children or are sick. But the young aren't immune to death and unexpected tragedies do occur.
Here at Commins Hendriks, we believe that if you're over the age of 18 you should consider making a Will.
If someone dies without a Will, the NSW Succession Act sets out how that person's estate can be divided. Even if you don't have a lot of possessions, having a Will can ensure what you do have, including those items of sentimental value, ends up going where you want it to.
We're offering a discount on our fee for preparing a Will to all young adults who contact the firm through Will It Your Way, so give us a call or come into one of our branch offices today.

Wagga Wagga | Cootamundra | Tumbarumba
Discounted prices will be given for clients who contact us through Will It Your Way
Phone: (02) 6926 8268
Address: 221-223 Tarcutta Street
City: Wagga Wagga, New South Wales, 2650
Website: www.walshblair.com.au
Walsh & Blair Lawyers is one of the largest and most respected regional law firms in NSW. We have offices in Wagga Wagga, Cootamundra and Tumbarumba.
We believe it is so important for young adults to have a will that we are offering discounts to all new clients that contact us through Will It Your Way.

If you think you're too young to make a Will – think again.
No one knows what is around the corner. You may be worth a lot more than you think.  Have you considered who you want to receive your assets if you die? If you don't have a Will, your assets get divided according to a pre-determined formula and may not end up with who you want to have them. Have you considered your:
savings, jewellery, devices, car, insurance payouts?
superannuation earned while working?
Personal or sentimental belongings as well as financial assets that I own?
online life – photos, social media accounts, online memberships or accounts you own?
Knowing what to do with your online or digital assets can be tricky but like any asset you need to think about how they will be dealt with when you pass away. They can have a financial value for example reward programs such as frequent flyer, eBay, or online business or sentimental value such as your social media accounts, and photos you store on your computers.
NSW Trustee & Guardian can guide you on leaving instructions for your executor to deal with your online life as well as all your planning ahead needs.
Phone: (02) 6324 5000
Address: 230 Howick Street, Bathurst NSW 2795
Phone: (08) 8087 2631
Address: Argent Street, Broken Hill NSW 2880
Phone: (02) 6932 7800
Address: 176 Baylis Street, Wagga Wagga NSW 2650
WOLLONGONG
&

SOUTH COAST NSW AREAS
Phone: (02) 4229 6511
Address: 59 Market Street, Wollongong NSW 2500
Phone: (02) 6621 8677
Address: 6 Zadoc Street, Lismore NSW 2480
Phone: (02) 5525 2400
Address: 114 William Street, Port Macquarie NSW 2444
NEWCASTLE
&

HUNTER NSW AREAS
Phone: (02) 4926 4000
Address:  158 King Street, Newcastle NSW 2300
PARRAMATTA, SYDNEY WEST
&

SYDNEY SOUTH WEST AREAS
Phone: (02) 8688 2600
Address: 160 Marsden Street, Parramatta NSW 2150
SYDNEY CBD, INNER WEST, NORTH SHORE
&

SUTHERLAND AREAS
Phone: (02) 9252 0523
Address: Level 1, 19 O'Connell Street, Sydney NSW 2000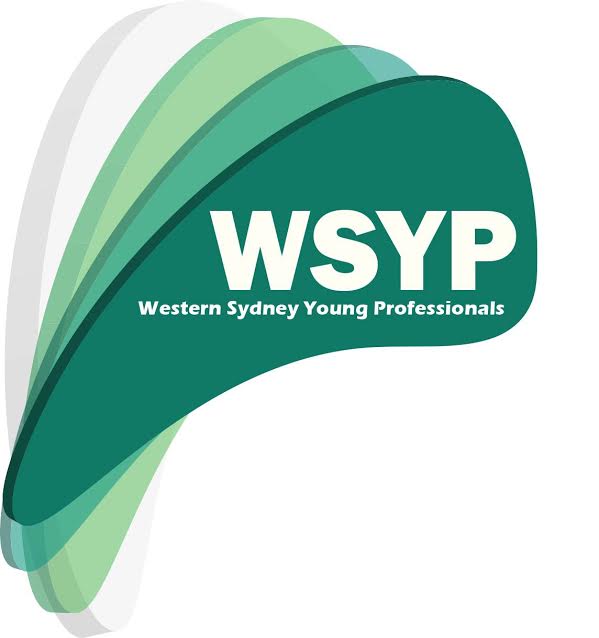 Western Sydney Young Professionals
Parramatta I Western Sydney
Phone: 02 8676 6420
Mobile: 0412 635 342
Email: mforrester@champion.com.au
Address: Level 3, 60 Phillip Street
Parramatta, New South Wales
Postal Address: PO Box 7, Parramatta NSW 2150
WSYP provides personal services to young people aged 18 – 25 seeking a suitable pathway into a professional career or business . We facilitate connections and collaborative projects to help you identify and achieve your lifestyle and career goals. We facilitate all documentation you need to support these goals including your estate plan.
Will It Your Way
Will it Your Way was established by Kay Catanzariti. Read her story about why having a Will is so important.
read more...
Privacy
Will It your Way ensures that your privacy is maintained while using our website.
read more...
Get a Tax File Number
Register to vote
Organ/tissue donation
Will It Your Way - obtain a will
Understand your rights and responsibilities
Protect your assets and save unnecessary stress and burden on loved ones